Stainless Steel Wire Mesh is woven using a high quality stainless steel wire.
Stainless steel metal is a versatile material offering corrosion resistance and strength and is available in a wide range of shapes. It is resistant to staining and is, overall, a low maintenance mesh. The attractive lustre of stainless steel make it an ideal material for many applications.
The common type of stainless steel is 304, 304L, 316, 316L, 310, 310S, 314, 321 etc.
Weaving type: Plain weave, Twill weave, Dutch Weave, Reverse Weave, Five-heddle weave, crimped weave.
Our stainless steel wire mesh offers extensive choices in shapes, finish and specialty alloys, available in cut-to-size lengths for just the amount you need, making it an economical choice.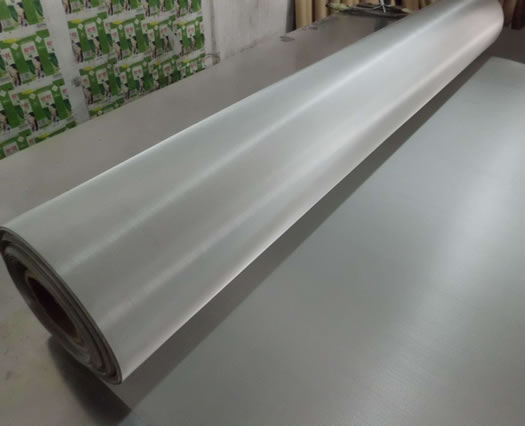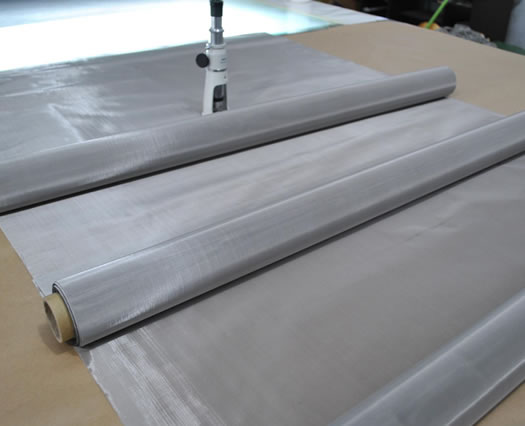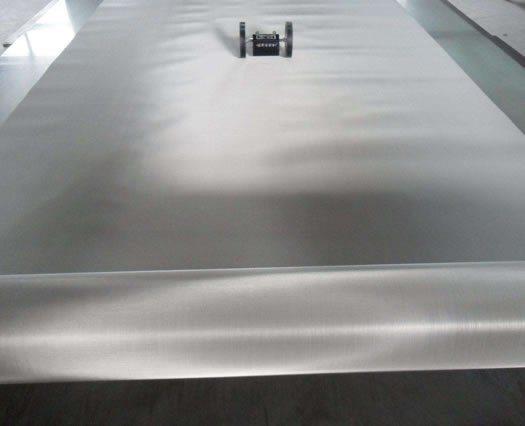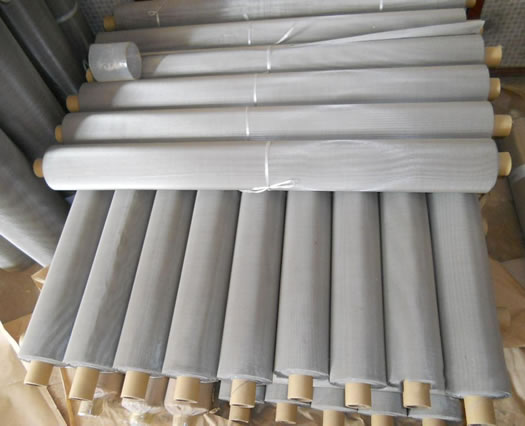 Mesh/Inch
Wire Diameter
Aperture
Open Area
Weight(LB) /100 Square Foot
Inch
MM
Inch
MM
1x1
.080
2.03
.920
23.37
84.6
41.1
2X2
.063
1.60
.437
11.10
76.4
51.2
3X3
.054
1.37
.279
7.09
70.1
56.7
4X4
.063
1.60
.187
4.75
56.0
104.8
4X4
.047
1.19
.203
5.16
65.9
57.6
5X5
.041
1.04
.159
4.04
63.2
54.9
6X6
.035
.89
.132
3.35
62.7
48.1
8X8
.028
.71
.097
2.46
60.2
41.1
10X10
.025
.64
.075
1.91
56.3
41.2
10X10
.020
.51
.080
2.03
64.0
26.1
12X12
.023
.584
.060
1.52
51.8
42.2
12X12
.020
.508
.063
1.60
57.2
31.6
14X14
.023
.584
.048
1.22
45.2
49.8
14X14
.020
.508
.051
1.30
51.0
37.2
16X16
.018
.457
.0445
1.13
50.7
34.5
18X18
.017
.432
.0386
.98
48.3
34.8
20X20
.020
.508
.0300
.76
36.0
55.2
20X20
.016
.406
.0340
.86
46.2
34.4
24X24
.014
.356
.0277
.70
44.2
31.8
30X30
.013
.330
.0203
.52
37.1
34.8
30X30
.012
.305
.0213
.54
40.8
29.4
30X30
.009
.229
.0243
.62
53.1
16.1
35X35
.011
.279
.0176
.45
37.9
29.0
40X40
.010
.254
.0150
.38
36.0
27.6
50X50
.009
.229
.0110
.28
30.3
28.4
50X50
.008
.203
.0120
.31
36.0
22.1
60X60
.0075
.191
.0092
.23
30.5
23.7
60X60
.007
.178
.0097
.25
33.9
20.4
70X70
.0065
.165
.0078
.20
29.8
20.8
80X80
.0065
.165
.0060
.15
23.0
23.2
80X80
.0055
.140
.0070
.18
31.4
16.9
90X90
.005
.127
.0061
.16
30.1
15.8
100X100
.0045
.114
.0055
.14
30.3
14.2
100X100
.004
.102
.0060
.15
36.0
11.0
100X100
.0035
.089
.0065
.17
42.3
8.3
110X110
.0040
.1016
.0051
.1295
30.7
12.4
120X120
.0037
.0940
.0064
.1168
30.7
11.6
150X150
.0026
.0660
.0041
.1041
37.4
7.1
160X160
.0025
.0635
.0038
.0965
36.4
5.94
180X180
.0023
.0584
.0033
.0838
34.7
6.7
200X200
.0021
.0533
.0029
.0737
33.6
6.2
250X250
.0016
.0406
.0024
.0610
36.0
4.4
270X270
.0016
.0406
.0021
.0533
32.2
4.7
300X300
.0051
.0381
.0018
.0457
29.7
3.04
325X325
.0014
.0356
.0017
.0432
30.0
4.40
400X400
.0010
.0254
.0015
.370
36.0
3.3
500X500
.0010
.0254
.0010
.0254
25.0
3.8
635X635
.0008
.0203
.0008
.0203
25.0
2.63