The C.D. weld pin is a capacitor discharge weld insulation fastener, these insulation weld pins work with a stud welding machine, weld the pins on the sheet metal, then put the insulation through the weld pins, press a self locking washer onto the pin, bend over or clip off the pin to finish fastening insulation installation.
Specifications
Material: Low carbon steel, Aluminum, Stainless steel
Plating: Galvanized coating or cooper plating for low carbon steel
No Plating for Aluminum or stainless steel
Self-locking Washer: Available in all kinds of shapes, sizes and materials
Size
Pin diameter: 10GA, 12GA, 14GA
Head part diameter : 0.175″ ,0.22″
Length: 3/4″ 1″ 1-1/2″ 2″ 2-1/2″ 3″ 3-1/2″ 4″ 4-1/2″ 5″ 5-1/2″ 6″ 6-1/2″ 7″ etc
Annealing: All steel pins are made from annealed in process wire unless otherwise specified.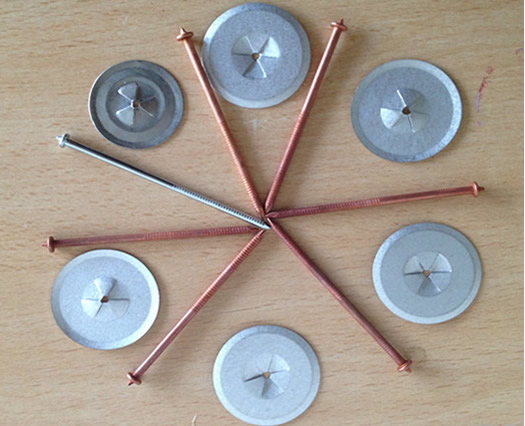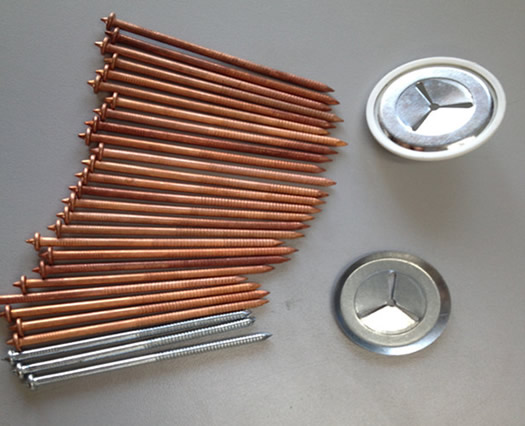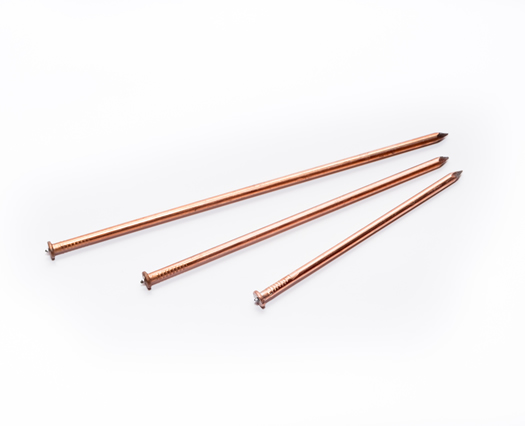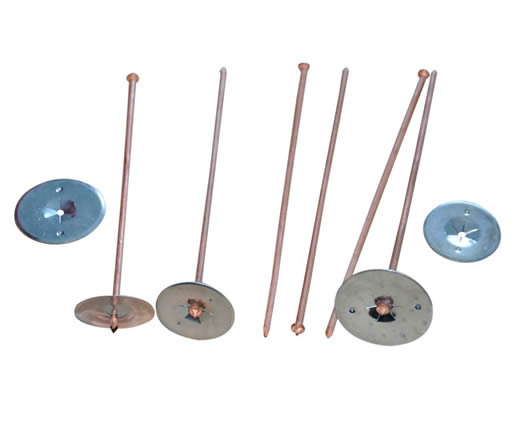 Specifications
Material: Low carbon steel, Aluminum, Stainless steel
Plating: Galvanized coating or cooper plating for low carbon steel
No Plating for Aluminum or stainless steel
Self-locking Washer: Available in all kinds of shapes, sizes and materials
Size
Pin diameter: 10GA, 12GA, 14GA
Head part diameter : 0.175″ ,0.22″
Length: 3/4″ 1″ 1-1/2″ 2″ 2-1/2″ 3″ 3-1/2″ 4″ 4-1/2″ 5″ 5-1/2″ 6″ 6-1/2″ 7″ etc